Our mission
Our mission
To be renowned as a pioneer in the aviation industry within the Asia Pacific region, and to become a world-class international airport operator by continuously raising performance standards for airports.
Prioritize security and safety
Achieve an unparalleled customer experience through rapid-operating processes and world-class customer services that capitalize on our global experience.
Support local economies and communities through efficient and professional operations
Become a depiction of the culture and industry of Japan, and its Kansai region
Be in harmony with the community and continue to be environmentally friendly
Develop human resources to create world-class aviation personnel and become an employer of choice by encouraging a corporate culture that enhances employees' satisfaction and pride in their work
Yamaya Yohiyuki
Chief Executive Officer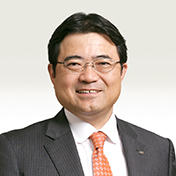 Joined Orient Leasing Co., Ltd. (currently ORIX Corporation) in 1980.
President of ORIX Trust and Banking Corporation (currently ORIX Bank Corporation), President of ORIX Credit Corporation, President of ORIX Real Estate Corporation, and Deputy President of ORIX 2015. In December 2015, after retirement, he assumed the presidency of Kansai Airports.
Emmanuel Menanteau
Co-Chief Executive Officer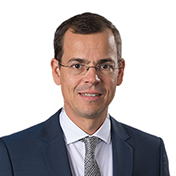 Commenced his career at Sextant Avionique as Sales and Marketing Manager, then as Head of the company's office in India. In 2004, became Vice-President, Sales and Marketing of Thales, a French world-leading company for the Defence, Transport and Aerospace markets based in Singapore, and then China in 2010.
Appointed Chief Executive Officer of Cambodia Airports, a subsidiary of VINCI Airports, holding the concession of the international airports in Phnom Penh, Siem Reap and Sihanoukville in July 2011.
Appointed Co-CEO of Kansai Airports in December 2015.