[ITAMI]
Legible customer information signs
We strive to provide information in a format that is understandable to a wider range of people through information signs in the passenger terminal.
Large fonts are used to make the writing visible. They are also displayed in five languages: Japanese, English, Korean, simplified and traditional Chinese.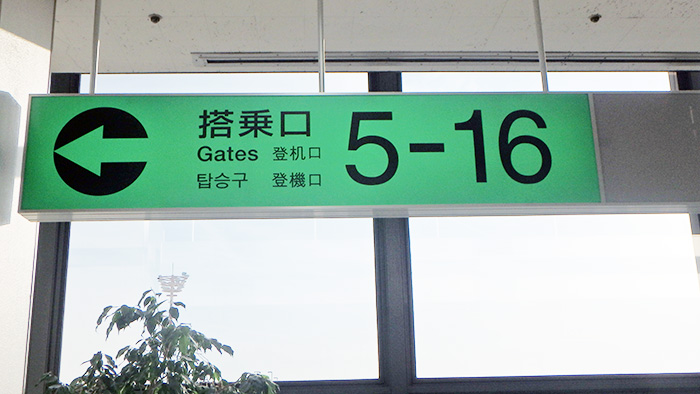 <Gate Number Sign>
If the information provided is thought to be inadequate, the sign is checked and modified as required.
(Example: Near the bus arrival point on the 1st floor of the Central Building)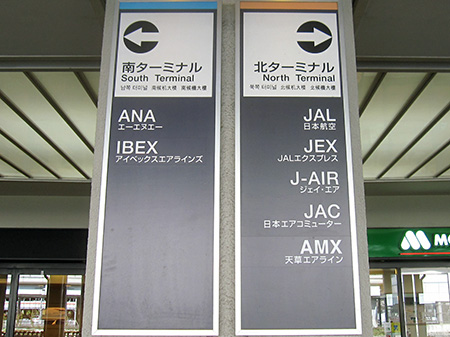 <Before>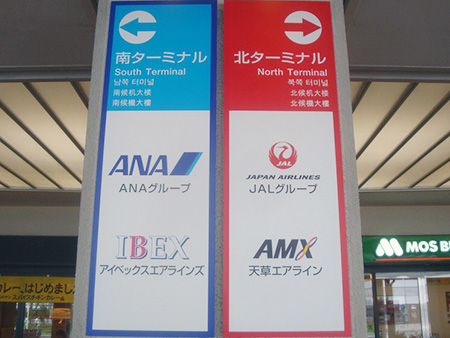 <After>